This is the latest in the evolution of solar batteries , a Wall-Mounted that can Rack-Mount. What more could you ask for?
The ideal sized battery to cycle in the evenings and reserve for load-shedding by configuring your inverter.
Ideal to power your common appliances like your fridge freezer, TVs, lights, modem and recharge your devices for 3-4 hours during load-shedding.
The unique and stylish design includes battery connectors located on top of the battery so that you can install them on the wall, directly below your inverter. Therefore, aiding in a neat and space-saving installation .
The Dyness 5.12kWh was designed to grow with you , this battery can be paralleled to create a large battery bank.
All of these qualities make the 5.12kWh Battery versatile, adaptable and perfect for just about any application.
Here's an example of what our batteries can run:
What you can run with a 5kWh 0.5C Battery (80% DOD):
You can run the following for around 4 hours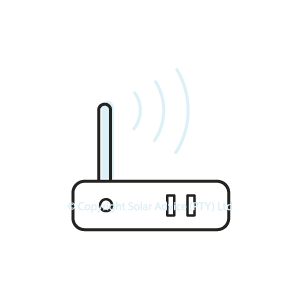 Modem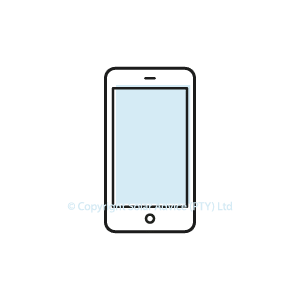 Phone
Fridge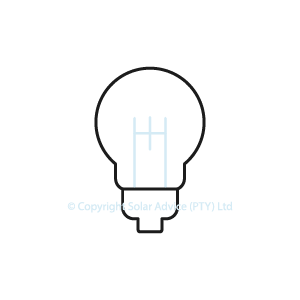 6 x LED Lights
The maximum discharge for a 5kWh 0.5C battery is 2.5kWh
Please note: The above is only an example.
Top Features
Parallel Connection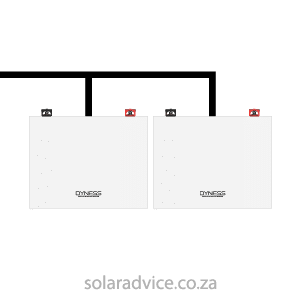 Perfect for
expanding your battery bank capacity at a later stage
.
Long-life Quality Lithium-ion Battery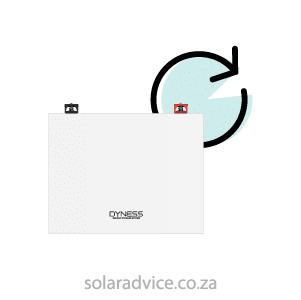 With a
5-year warranty
your can expect your battery to last for years to come.
Built-in Battery Controller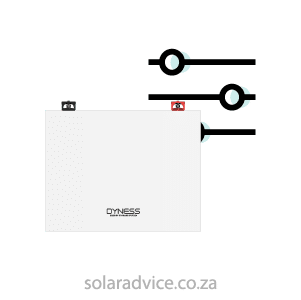 This
protects the battery from any surges, over-charging, increase in temperature
and more.
Safe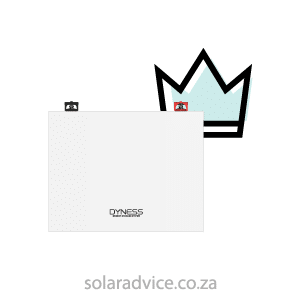 LiFeP04 batteries are the safest on the market and are better for the environment.
Wall-Mounted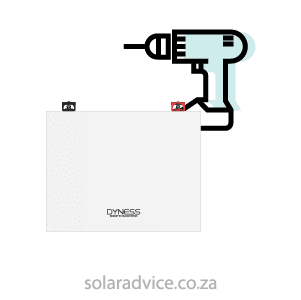 Save space by mounting the battery under the inverter
making a better looking installation
.
Rack-Mounted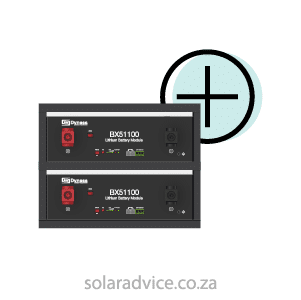 You can stack the batteries on top of each other using brackets. Scaling up made simple .
Datasheet & Manual Downloads
Dyness 5.12kWh Block Datasheet
Dyness 5.12kWh Block Manual
Pay Monthly
/pm
60 Months @ 11% APR